It is with great sadness we share the news that Bill Thomson has passed away. The following obituary can be found
here
, as well as a place to share memories and tributes.
---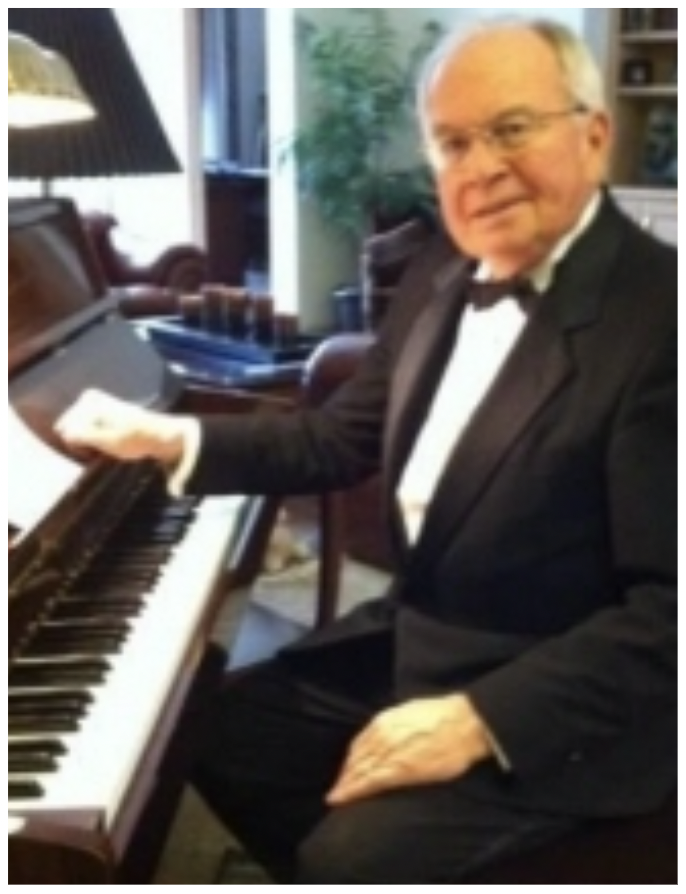 John William "Bill" Thomson, 81, of Wichita, KS was born October 8, 1940 in Warren, Ohio, the son of the late Jack and Ruth (Miller) Thomson of Joplin, MO. He died January 31, 2022 at Catholic Care Center Bel Aire, KS after a brief battle with cancer.
Bill grew up in Joplin, MO graduating from Joplin Senior High School in 1958. In 1963 Bill received his Bachelor's degree in Music Theory from Wichita State University, his Master's degree in Piano Performance from WSU in 1965, and received his Doctorate degree in Composition and Music History from the University of Missouri-Kansas City in 1968.
Bill enjoyed sharing his knowledge and passion of the music profession with students from 1966 until his retirement in 2006. He was an assistant professor of music at the University of Missouri at Kansas City, Kansas State University, and Wichita State University. He later became the Professor of Music at Wichita State University from 1988 until 2006.

In 1986 Bill wrote a book titled Jazz Greats: Getting Better With AGE. He traveled the country interviewing jazz greats to hear their life stories and techniques. Jazz music was his passion, and he thoroughly enjoyed playing the piano and performing with his jazz band. They played many gigs throughout Kansas and the Midwest, which created many lasting friendships throughout his career. He also played in concerts for the Wichita Symphony Orchestra, along with performing for a time in Las Vegas accompanying artists such as Henry Mancini and the Osmonds.
Bill enjoyed playing golf and photography, but his true passion was educating his students, playing the piano, writing, recording, and listening to music. He was a gentleman, and was well liked by all who knew him. We will miss his friendship, kindness, and wit. He was a true professional in his field.
Bill leaves his sister Mary Jane Thompson and brother-in-law John of Denton, TX, many cousins, his dear friend Larry Soloman and wife Sarah of Wichita, and a number of good friends from WSU and the music community.
Memorial gifts may be sent to Wichita State University Foundation, 1845 Fairmount Street Wichita, KS 67260-0002.

A celebration of his life will be planned at a later date.