NMSU Philharmonic Orchestra

 

 

Jorge Martinez-Rios, Conductor

 
The NMSU Phil is a vibrant orchestra made up of NMSU students regularly collaborating with international soloists; programing inventive side by sides concerts, like Music Beyond Borders and interdepartmental collaborations.

The NMSU Philharmonic Orchestra is designed to provide students an opportunity to explore the orchestral repertoire, including strings and full orchestra materials, through auditions, sectionals, rehearsals, and performances. The repertoire assigned in the course is technically and musically demanding, requiring a high level of preparation from all students enrolled. Music and non-music majors are welcome to be part of the orchestra by audition. Students will gain knowledge on how to prepare and lead orchestra rehearsals and concerts.

For more information contact Professor Jorge Martinez-Rios, New Mexico State University Philharmonic Orchestra, Conductor.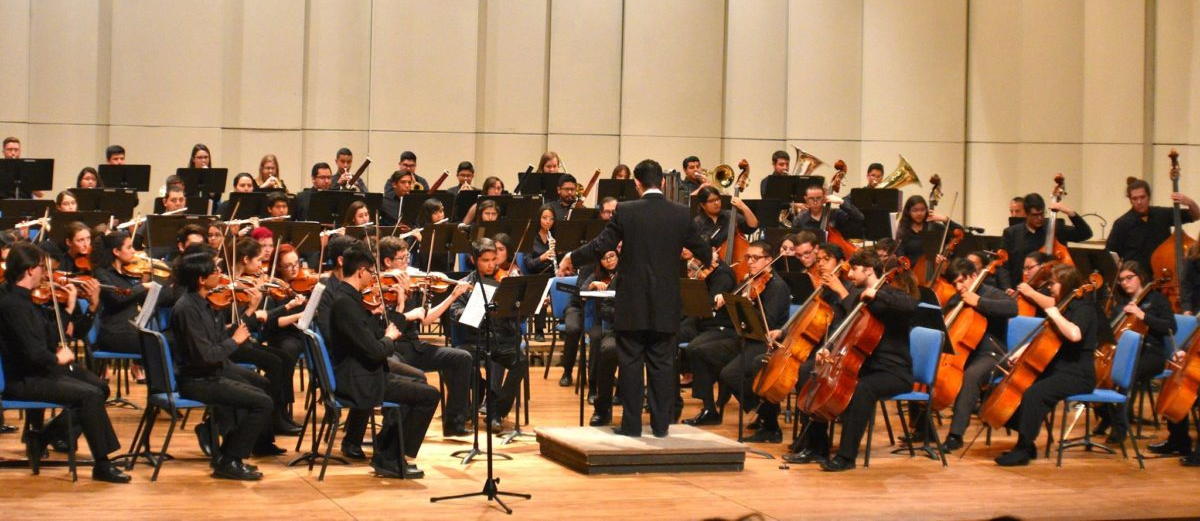 MUSIC BEYOND BORDERS Concert