This has certainly been a year of challenges for everyone.  NMSU and the Music Department have definitely grappled with the changes needed to successfully educate their young scholars and musicians through this pandemic.  Despite the necessary accommodations to maintain a safe environment, the Music Department has continued to effectively train its students and produce quality musical performances.  Congratulations is due to all.
Even though challenges still loom ahead, another round of congratulations is due to Dr. Fred Bugbee.  This week he accepted the position of Music Department Head at NMSU.  Dr. Lon Chaffin, who accepted that position in May of 2011, made the decision in the spring of this year to step down and return to the classroom.  When asked why he made this decision, Dr. Chaffin responded, "I've been a music administrator for the past 15 years.  I need to get back to the reason I began this career in the first place, to teach and make music."  Earlier this week, after accepting the position, Dr. Bugbee said, "Thanks to my colleagues and upper administration for trusting me.  It is a true honor to serve a magnificent department in this capacity."
Dr. Chaffin, as a composer and author, has several new compositions in the works which he intends to complete and prepare for publication.  He is also finishing a new book entitled, "Chords and Calculators: The Metaphor of Math and Music Theory," which he will use to teach undergraduate music theory courses.
Dr. Bugbee, along with his new responsibilities, will continue to coordinate Percussion Studies and teach applied percussion lessons.  When the time comes, he will also resume one of his creative endeavors as an orchestral percussionist.
Please extend your congratulations and best wishes to Dr. Bugbee as he takes on this new role with all of its challenges in January 2021  and continues to support the Department of Music through the changes ahead.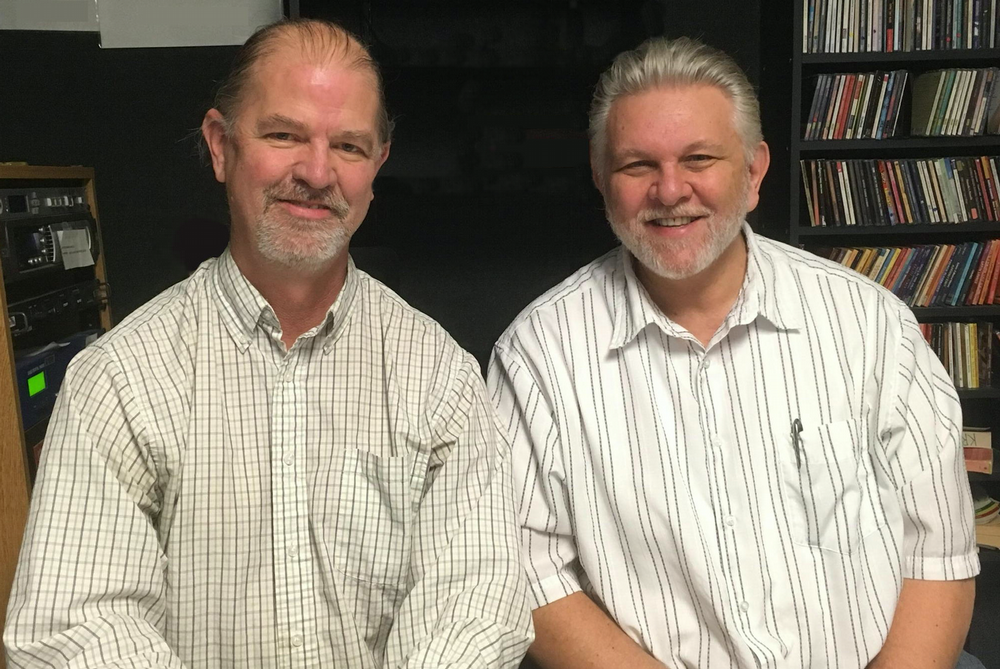 Dr. Fred Bugbee  &  Dr. Lon Chaffin
For more information follow these links: